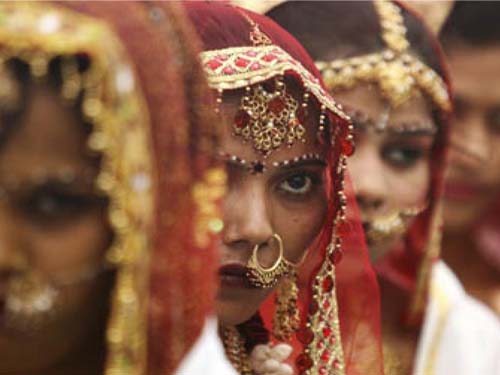 कन्या विवाह सहयोग योजना
Mukhyamantri Kanya Vivaah Yojana has been running in the state for nearly a decade. The poor families have benefitted from the Virgo Wedding Scheme. There are two main purposes of the Virgo Wedding Scheme. First, to stop the marriage of minor girls. Second, eliminate dowry system in society. The girl marriage scheme is run by the Social Welfare Department of Bihar Government
In the marriage of the daughter of the BPL family, the government lumps one lakh rupees. This amount is given on the girl's name through check or demand draft. The girl marriage scheme has been included in the Right to Information Act in the year 2012.
महिला सम्मान योजना
The objective of the Mahila Samman Yojna is to provide all kinds of help to any kind of victim women and women. Through this help, their rehabilitation program or assistance is provided for education and livelihood.
There is also provision for financial assistance for women and their dependents suffering violence with the help of Women's Reservation Fund, as well as educational and medical facilities of economically weaker women. Women's help funds can also help those women / girls who are not directly victims of violence, but they need government help for social and economic progress.
प्रधानमंत्री उज्जवला योजना (PMUY)
Pradhan Mantri Ujjwala Yojana (PMUY) was launched by Prime Minister of India Narendra Modi on 1 May 2016 to distribute 50 million LPG connections to women of BPL families.A budgetary allocation of ₹800 billion (US$12 billion) was made for the scheme. In the first year of its launch, the connections distributed were 22 million against the target of 15 million. As of 23 October 2017, 30 million connections were distributed, 44% of which were given to families belonging to scheduled castes and scheduled tribes.The number crossed 58 million by December 2018. In 2018 Union Budget of India, its scope was widened to include 80 million poor households.21,000 awareness camps were conducted by oil marketing companies (OMC).The scheme led to an increase in LPG consumption by 56% in 2019 as compared to 2014.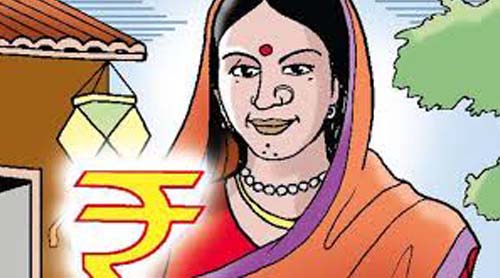 महिला समृद्धि योजना
To provide Micro Finance to women entrepreneurs belonging to the target group. The scheme is to be implemented by Channel Partners in rural and urban areas by way of financing the women beneficiaries either directly or through Self-Help-Groups (SHGs). Women belonging to the Backward Classes as notified by Central / State Govt. from time to time and living below double the poverty line. The annual family income of the women is fixed as Rs.3.00 Lakh. The SCAs/Banks are requested to release atleast 50% of total funding to persons with annual family income upto Rs.1.50 Lakh.
Salient Features of the Scheme
Maximum loan limit per beneficiary : Rs.60, 000/-
Maximum number of women in one SHG : 20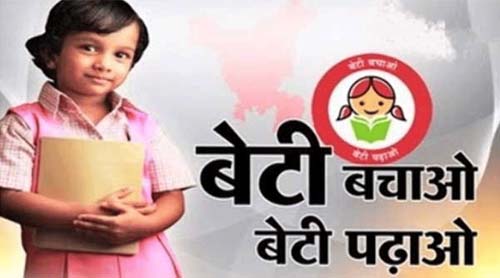 बेटी बचाओ बेटी पढ़ाओ
Beti Bachao, Beti Padhao (Save the daughter, educate the daughter) is a campaign of the Government of India that aims to generate awareness and improve the efficiency of welfare services intended for girls in India. The scheme was launched with an initial funding of ₹100 crore.It mainly targets the clusters in Uttar Pradesh, Haryana, Uttarakhand, Punjab, Bihar and Delhi. According to census data, the child gender ratio (0–6 years) in India was 927 girls per 1,000 boys in 2001, which dropped to 918[1] girls for every 1,000 boys in 2011. A 2012 UNICEF report ranked India 41st among 195 countries. In the Population Census of 2011 it was revealed that the population ratio of India 2011 is 918 females per 1000 of males. The Sex Ratio 2011 shows a downward trend from the census 2001 data.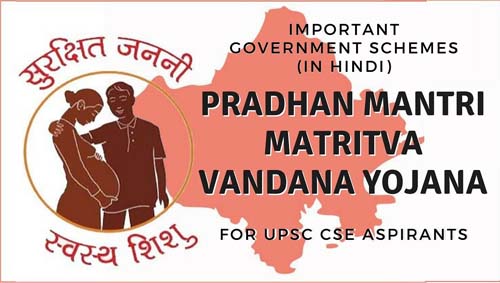 प्रधानमंत्री मातृत्व वन्दना योजना
Indira Gandhi Matritva Sahyog Yojana (IGMSY), Conditional Maternity Benefit (CMB) is a scheme sponsored by the national government for pregnant and lactating women age 19 and over for their first two live births. The programme, which began in October 2010, provides money to help ensure the good health and nutrition of the recipients. As of March 2013 the programme is being offered in 53 districts around the country.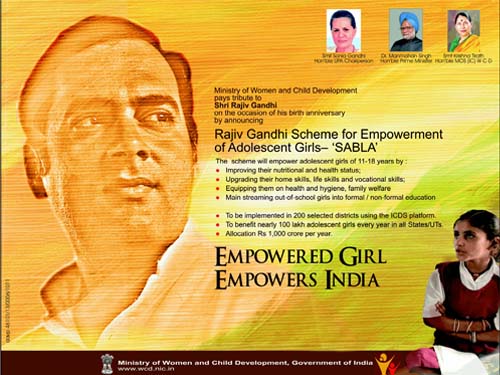 सबला योजना
The Rajiv Gandhi Scheme for Empowerment of Adolescent Girls – Sabla is an initiative launched in 2012 that targets adolescent girls. The scheme offers a package of benefits to at-risk girls between the ages of 10 and 19. It is being offered initially as a pilot programme in 200 districts. The programme offers a variety of services to help young women become self-reliant, including nutritional supplementation and education, health education and services, and life skills and vocational training.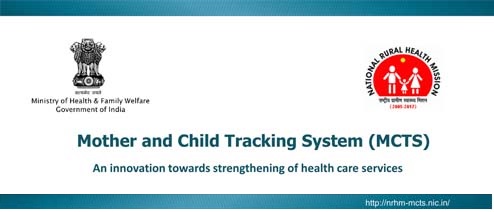 मदर एंड चाइल्ड ट्रैकिंग सिस्टम (MCTS)
The Mother and Child Tracking System was launched in 2009, helps monitor the health care system to ensure that all mothers and their children have access to a range of services, including pregnancy care, medical care during delivery, and immunizations. The system consists of a database of all pregnancies registered at health care facilities and birth since 1 December 2009.